Here's my take on my own
Technique Inspired Challenge 3
. i did some layering of masking on the background chipboard...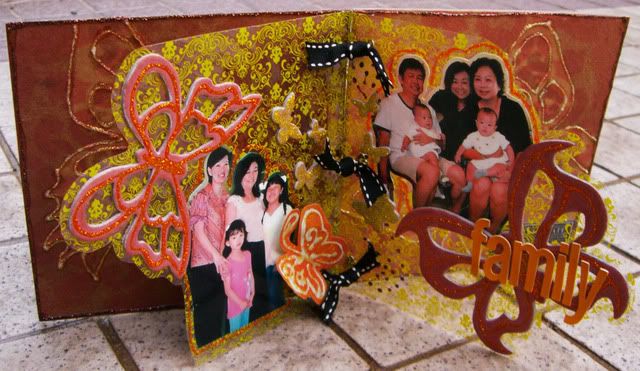 As I didn't want to cover the chipboard I masked with photos, I decided to place an overlay above it for the photos and embellishments.
Included the masked butterfly I showed in the
Technique Inspired Challenge blog entry
...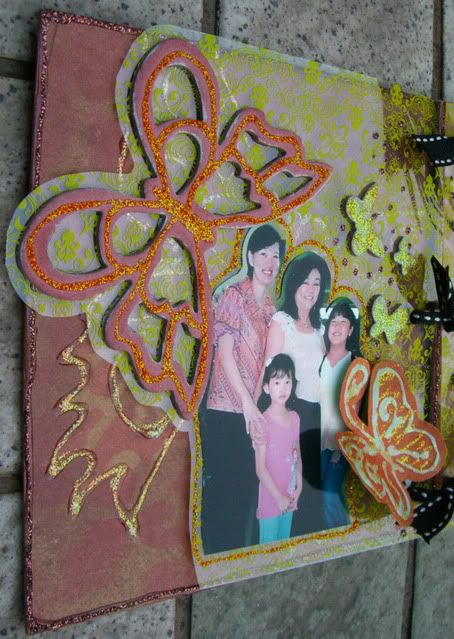 Here's the masked layering I did... Did one layer of masking before the 2nd layer of masking of butterfly. Then I added glossy accent and stickles for texture.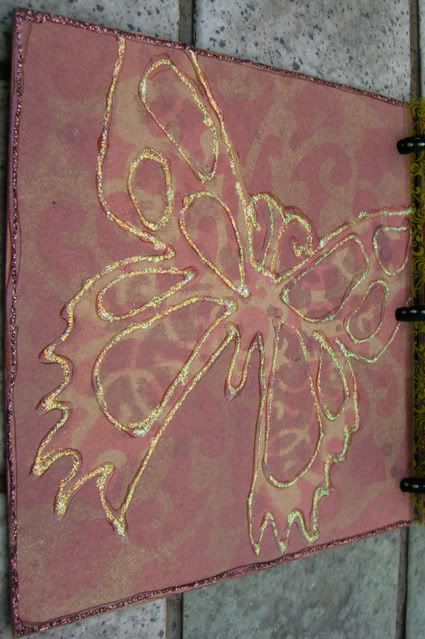 Added some mini chipboard butterflies which i stickled...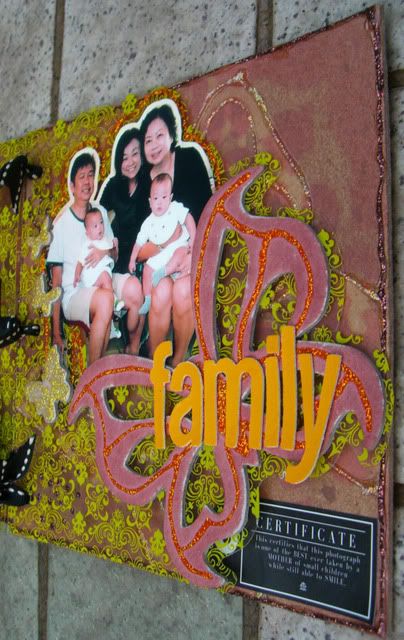 Hope you like it and will try out the challenge! A yummy RAK awaits you!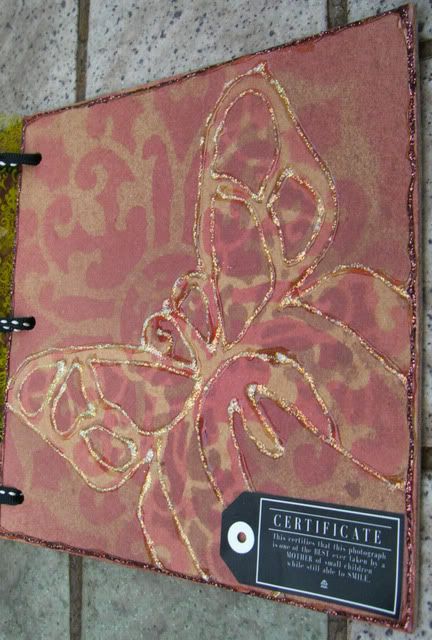 Do also take note that the email to send your entries have been changed to happyscraps[at]ifyouarehappyandyouknow.com . =)
Submitting this altered project for
Pile It On Challenge 10
. The challenge is not to use PP and combine it with at least 1 other challenge.