Here's what I did for
Graphic Inspired Challenge 5
... I was inspired by the splatter of paint on the image and the composition in the image. So I created one on my page using mists and through the flow of the embellishments...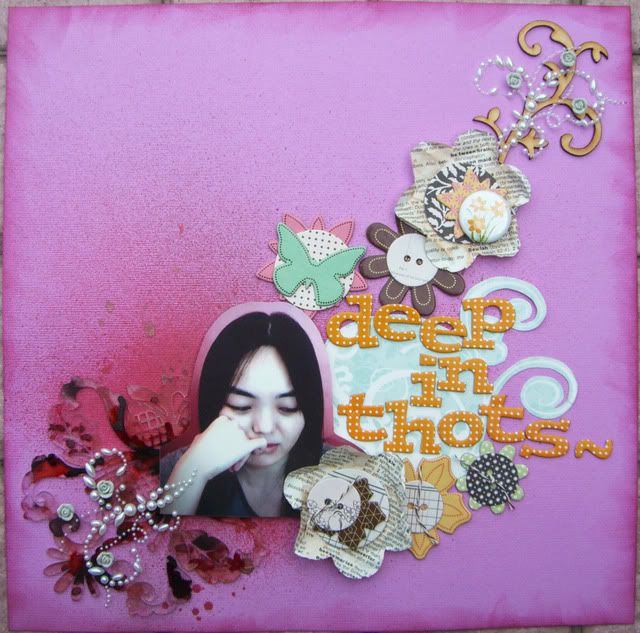 Added some blings and a flower made using book paper and chipboards by American Crafts and Jenni Bowlin...
Added some alcohol ink onto the clear acrylic by Harmonie...
Also added a cut-out from the packaging of the acrylic by Harmonie to matt the title...